Trade shows are costly, but when done right, they are worth every penny. If you are introducing a new product or idea, the samples are the highlight of the event. They are what could make or break a deal. As such, it is important to take every opportunity to maximize their impact.
This article covers several tips for getting the most out of each sample.
1. Build Samples Stronger Than Needed
If you are going to let people touch or test your samples then build them stronger than needed to guard against breakage. Don't even take a chance that the samples you are demonstrating may fail. Often when you are demonstrating products at a trade show it attracts a crowd and within that crowd can be the one person you really want to impress. If your demo fails because the product fails that person will likely walk away. But if your demo is successful, that could be the beginning of something big.
2. Use Scaling To Your Advantage
Consider prototyping the part at the smallest scale without compromising on its original purpose. This will speed up the machining or 3D printing time and reduce the overall cost of the prototype itself. Half scale is a great place to start. It results in ⅛ the material and volume (½ width x ½ length x ½ height = ⅛ total), which helps save on material and costs. If you are having trouble with picking a size, other factors to consider include the size of your booth, display method options and product visibility.
3. Find Strength in Number
Turning your single product into an entire product line up will help your product and your company appear much bigger than you actually are. You can have a single product in different surface finishes, materials, size, and colour, or designed for a different purpose. Take every opportunity to project strength at trade shows. Exhibitions are costly anyways, make it worth it by making sure you have enough samples to make a complete presentation and if needed, alternative presentations with advanced samples.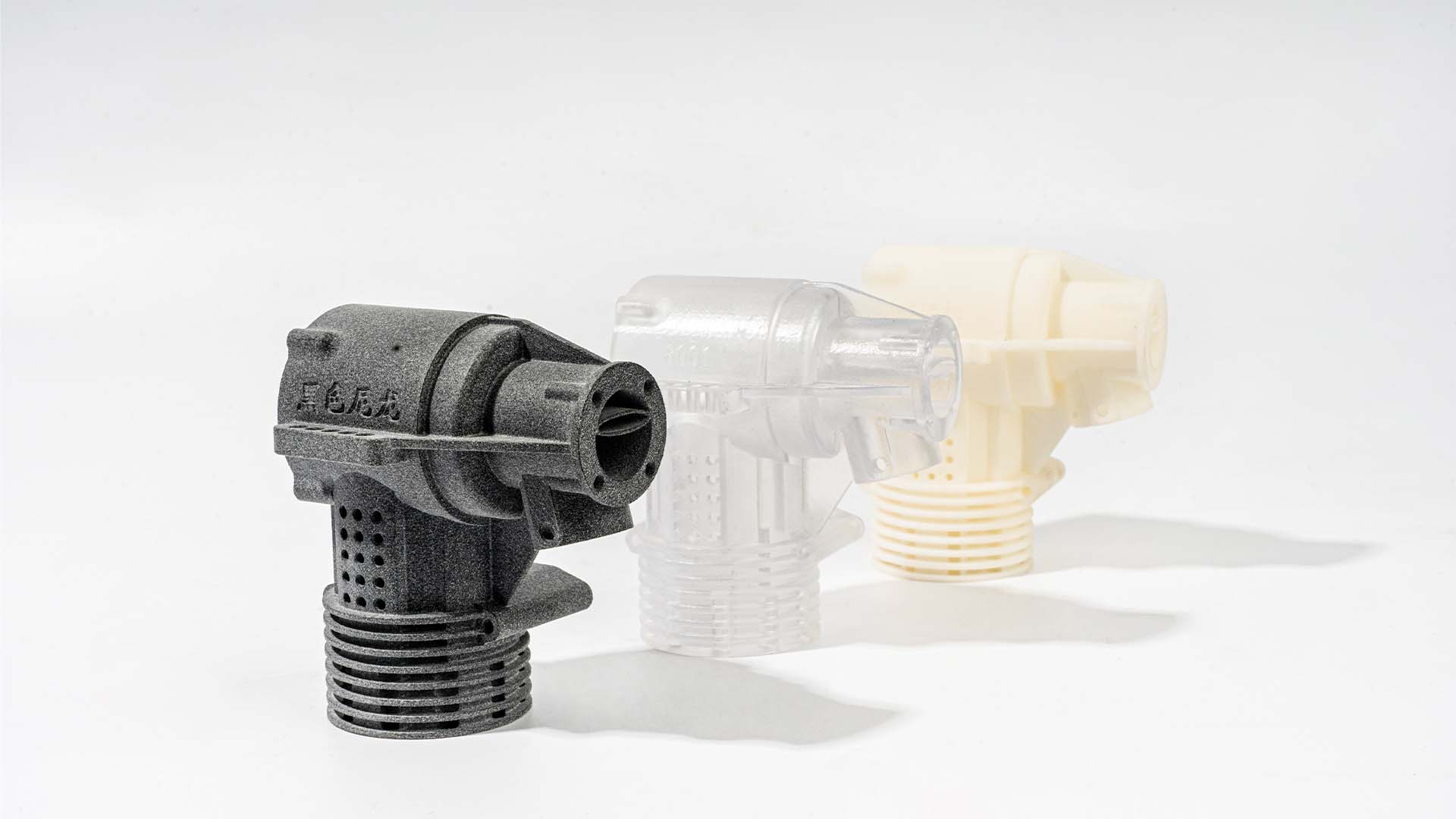 sla and mjp printed prototypes
4. Label It
Even if you wow a potential customer at the booth, they could still move to a competitor if they don't remember your company's name. Incorporating your trademark to your design is an opportunity to boost brand awareness. If your sample is too small for your logo, you can attach an information sheet or sticker, but to take the aesthetics up a notch, consider laser etching or silk screening your logo on.
5. Get it Hand Finished
When it comes to trade show samples that are not created from full-production tooling or processes, it is often the surface finishing of the product that can make or break your project. That fine detail in the corners, on the edges, in the hidden recesses of your part, when done right by an experienced craftsman, can be the difference between winning or losing a deal.
6. Choose your Finish Wisely
As mentioned earlier, the surface finish of trade show samples is key. If your prototype is going to be touched and handled constantly, avoid a spray paint finish, as it will show wear-and-tear quickly. However, if the sample is just going to be a visual model, a spray-painted finish will greatly add to the aesthetics. There are countless finishing options to choose from, so, always consider the function and purpose of your samples when choosing. If you need further help, you can always contact our team of experts for recommendations.
Take every opportunity to maximize the impact of your trade show samples and take full advantage of your exhibition stand, especially if you're introducing a new product or idea.